BOTOX® Cosmetic
Manhattan Beauty Project - Canyon Lake, CA
Clients in Canyon Lake and surrounding communities get BOTOX Cosmetic injections to reduce frown lines, crow's feet, and other wrinkles and lines that can make them look old, angry, and tired.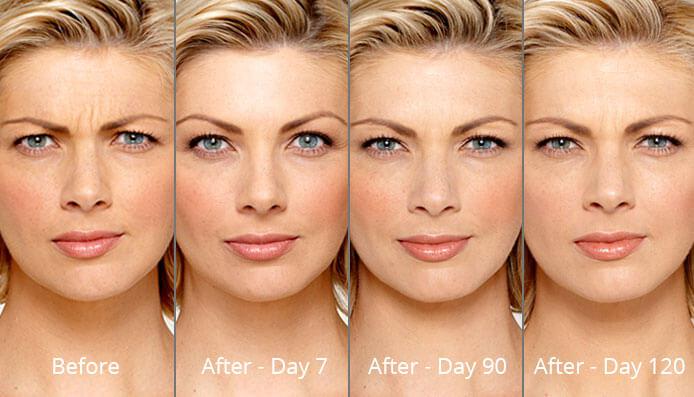 Is BOTOX® Right for You?
BOTOX® is the world's most popular cosmetic treatment, so most people can benefit from BOTOX® treatments. The patients who come to Manhattan Beauty Project for injectable treatments such as BOTOX® and fillers are typically concerned about early signs of aging, including wrinkles and lost facial volume.
BOTOX can be used to treat the following concerns:
Horizontal forehead wrinkles

Crow's feet at the corner of the eyes

Vertical worry lines (sometimes called the "11s") between the eyes

Bunny lines (wrinkles at the bridge of the nose)

Fine lines around the mouth, including "smoker's lines"

Wrinkled chin

Neck bands
Good candidates for BOTOX® are people whose skin retains much of its elasticity. Patients with loose or sagging skin may benefit from other cosmetic treatments, such as laser skin resurfacing or surgical facial rejuvenation.
BOTOX® or Fillers?
Often the answer to this question is "both." That's because BOTOX® and injectables treat different types of wrinkles. BOTOX® is made using a purified protein from the botulinum bacterium and works by temporarily relaxing specific facial muscles, allowing the skin to smooth out gradually. "Dynamic" wrinkles and lines caused by the repeated movement of these muscles differ from "static" wrinkles, caused primarily by the natural aging process and exposure to the sun. Fillers address static wrinkles, smoothing skin and restoring volume to areas of the face, including nasolabial folds and sunken cheeks.
What to Expect
For men and women, BOTOX® treatments can take as little as 10 minutes and will be performed right in our office. With a tiny needle, BOTOX® will be injected into the muscles that are causing your dynamic wrinkles. Most patients feel only a slight pinch similar to an insect bite. The entire process can be completed well within your lunch hour, and you will leave our office ready to return to work or your regular activities. Temporary side effects are mild and may include redness or bruising at the injection site.
Schedule a consultation with Dr. Christina Pantazopoulos at Manhattan Beauty Project today! (951) 394-6588